Everything your business needs to succeed online.
Grow your reach. Grow your sales. Grow your business.
We help businesses reach their goals with essential online marketing tools. 
Build a better and stronger online presence with reputation management, social marketing, responsive websites, review generation, and listings management tools that makes it easier for customers to find and trust your business in search.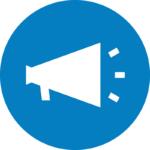 Digital Advertising
Gain more customers wherever they are by advertising on Google, Facebook and other platforms.
[More]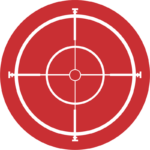 Online Visibility
Boost your SEO ranking and get your website seen by more customers. Claim, update, and fix business listings across 300 directories and websites that control local search.
[More]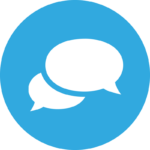 Social Marketing
Grow your fanbase on social media, find real-time leads and share relevant content across all of your social channels.
[More]
We offer three digital service models that cater to the unique needs of your business.
You know exactly what you want for your business and how to interact with customers online. We simply provide you the tools and training, and then you're off to conquer the digital world on your own.
We team up and share the workload on a level everyone is comfortable with. We'll take on the responsibilities you don't want to worry about, like listings management, review monitoring, and social posting.
If you're too busy to worry about online marketing, we can do most (if not all) of the heavy lifting for you. We get right under the hood and learn your business and customers so we can communicate your brand effectively.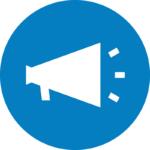 It's more than just impressions & clicks—it's real customers.
Promote your business across search engines, social media, and other websites that are relevant to your customers. At the end of each month, we'll show you the number of phone calls, store visits, and revenue that you've generated. After all, you're not advertising to get impressions and clicks—you're doing it to get more customers.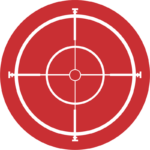 Targeted SEO & SEM to help you appear where your customers are searching.
Do you know what appears on the second page of Google search results? Neither do we. Building a strong search rank is essential if you're going to succeed as this is wherethe majority of your customers find you. The SEO & SEM Advantage package has the tools you need to drive your search ranking up.
The SEO & SEM Advantage package gives you the solutions you need to conquer search.
Ensure business listings are accurate across the web.
Inconsistent business listings can spread across the web like a deadly disease, affecting major online directories and search engines that control local search results. 
Forty-percent of local businesses have listing errors. (Vendasta)
Seventy-three percent of consumers lose trust in a brand when their listings are incorrect. (Search Engine Land)
Guess where they're going? That's right—the competitors who are more discoverable.
Good news is, it's an easy fix with big benefits. By claiming and correcting your business listings across the web, you not only prevent charity for your competitor, you boost your SEO results and gain more visibility among potential customers.
Listings Management Reporting
The data landscape is very complex, and understanding how data changes across the web can be challenging. Therefore, it's critical to report on how everything is working.  
Listing Sync Pro provides what similar tools don't: complete transparency with tracking and reporting metrics so you can see exactly what's happening with your information, and the value the service is providing.
Our Listings Management tool strengthens your online presence.
Making social media management easy.
Did you know that 93% of shoppers' buying decisions are influenced by social media? Most business owners recognize that being active on social is not only essential for staying in touch with customers, but also for growing their revenue. 
 
Managing your social networks, however, is a lot of work. It takes time, resources, and social media expertise that most local business owners don't have.
With our Social Marketing solution, you'll gain the social exposure your business needs, improve customer engagement, and increase web traffic—all at the same time while barely lifting a finger.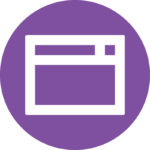 Custom websites optimized for local search.
We'll build you a stunning custom website that captivates visitors and ensures their experience is a memorable one. And thanks to our advanced tools and development team, we keep your site up to date with the latest SEO and mobile strategies, which means customers can easily find your business in local search.
Mobile-friendly websites are a necessity.
The mobile revolution is in full swing, and if you haven't gotten on board, your business is suffering. Both search engines and customers demand mobile-friendly sites—Google now ranks them higher than their desktop-only counterparts. Plus, 4 out of 5 consumers use smartphonesto do their shopping (comScore), so you need to make sure that you're giving them the best browsing experience possible. 
 
If your site isn't mobile-friendly, you're losing online visibility (not to mention customers) at an alarming rate. Contact us today and we'll get you back in the game in no time.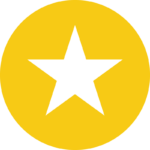 Your online reputation matters.
Every minute, businesses are being shaped by consumers who are exchanging dialogue and sharing reviews about them online. And since 97% of consumers find local business info on the  
web, you need a way to see what your customers are saying and a platform to join the conversation.
Take control of your online brand.
Reputation Management allows you to take control of your online presence by allowing you to correct your business listings, monitor and manage reviews, observe what competitors are doing, and much more.
Reputation Management Executive Reports
Get the high-level view on all aspects of your online reputation through weekly executive reports.